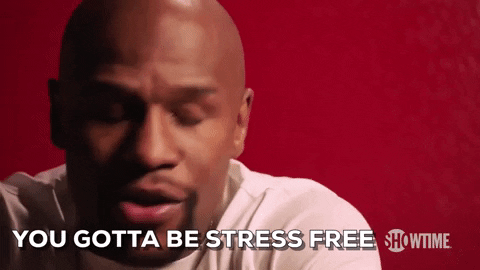 In life, everyone has different stress triggers. Whether it is a job, bills, family or friends, everyone has something that causes an overwhelming feeling within. Weird as it sounds, stress is actually a normal part of life. How you channel your stress can be a determining factor of a person psychological, emotional and physical health.
A person's stress level will differ from others because we have different personalities and respond to situations differently. For instance, some people find that everyday life stress are not a big deal. It is okay if you are running late for work or forgot to take out dinner. Those are minor situations and there is nothing can be done in that moment. While others, will worry themselves sick because running late for work altered their entire plan for the day. Or now they have to scramble and find something for dinner instead of what was on the original agenda.
When stressful situations occur, our nervous system releases hormones that prepares us for the ""fight or flight" response. Some begin to sweat, have an increased heartrate, breathing becomes faster, maybe become jittery or the sensation of just an overwhelming feeling. This can have an effect either long or short term. Some short term effects can be: headaches, difficulty sleeping, concentrating, etc. While sometimes it can lead to long term causes: depression, COPD, fertility problems, etc.
Learning how to channel or reduce stress is extremely important and you want to find ways to destress before any major concerns occur. Below is a listing of 8 ways to reduce stress and there are so many more that can work as well.
Here are 8 ways to relieve stress:
1.  Meditation
2.  Exercise
3.  Breathing technique
4.  Listen to music
5. Journal
6.  Aromatherapy
7.  Learn PMR
8.  Setup a home spa
Subscribe to our mailing list
Click and follow us on social media
Click to send us an e-mail
Please reload