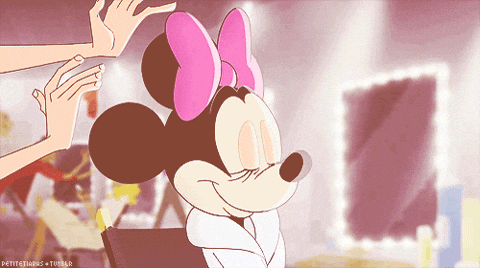 I know that we ALL have those go-to beauty secrets that we found works perfectly for us. Maybe it was something that was passed down to us from our elders or maybe it's something that you just stumbled up on or modified. This is a corner where we can share with one another different tips. We are different individuals and finding what works for you may take some time. With these tips, you will be able to apply it but yet tweak to your advantage.
Below is a listing of 5 beauty tips that may enhance your everyday beauty situation and that I use:
1.  Pimple: apply toothpaste dry out pimple quick and easy
Applying your standard white color toothpaste to the pimple are and allowing it time to dry, preferably leaving on overnight. Do not use gel, mint or any other added substances within the toothpaste.
2.  Train your edges with leave in-conditioner
Apply your favorite leave in conditioner to your edges, tie them down with a silk scarf and leave it on overnight as a routine. This will help condition, treat and train your edges in a healthier manner than constantly using gel. Gel sometimes dries your hair out, strips it from natural oils and leave them flaky. 
3.  Coconut Oil for thicker eyebrows
Applying melted coconut oil to your eyebrows once a day, will not only condition and moisturize the hairs but also promote hair growth. The hair growth comes from the medium chain fatty acids that are within.
4.  Clean make-up brushes with the facial cleanser you use
This works as an advantage because you are using something that you know works for your skincare. As well as, you save money on buying additional products. Washing you makeup brushes is extremely important when it comes to spreading germs and bacteria.
5.  Itzbomb Aesthetics body butter works against chapped feet
The natural ingredients within the body butter works as a moisturizer and conditioning aid to your entire body, especially the feet. Apply a generous amount onto your feet and place your socks on. This works better at night before you go to sleep because you are not walking around. Once you wake up, your feet will feel smooth and soft.
Advising: Conduct spot test on the skin first before fully indulging in your experience. Seek physician care immediately if you experience a negative reaction or other health concerns.
Click and follow us on social media
Please reload